For many people, picking a favourite book is not unlike being asked to choose one's favourite child.


Some books are favourites because we connect them to happier times, often times of childhood, adolescence or young adulthood. Former US president George W. Bush has gone on the record as saying that his favourite book was Eric Carle's "The Very Hungry Caterpillar", a picture book squarely aimed at children learning to read. Other books are close to our heart because, well, maybe we haven't read that many. Former US president Donald Trump declared his favourite book to be his own book "The Art Of The Deal", a work to which his ghost-writer claimed the disgraced billionaire provided minimal input. Unsurprisingly, former US president Barack Obama provided an eclectic selection of literature when asked for his own favourite books - ranging from an analysis of President Lincoln's cabinet through a selection of works by black and female writers to a recent best-seller. I say unsurprisingly because Obama, unlike the other aforementioned ex-presidents, is known as an erudite fellow as well as a man of his time. A selection featuring Dan Brown, Stephen King, JK Rowling and Dr Seuss probably would not have cut the mustard. Because, if we have any interest in reading beyond what an academic curriculum obliges us to digest, it is the books we chose to read (and not abandon half-way through) that in part shape the people we become.
Discovering someone's favourite books is often like a window into their inner world, and many visitors are curious to examine the tomes on display on the living room bookshelves of their hosts when first invited round for tea or coffee or absinthe or whatever. The growth of video conferencing and tv interviews with politicians and celebrities connected in front of a selection of domestic reading material behind them has led to a tickling of a certain type of curiosity - Spaniards would call it morbo - and to a Twitter account named Bookcase Credibility which focuses on the quantity, quality and arrangement of the literature exposed behind the commentator, politician or celebrity under Covid house arrest. Owners of the highest definition TVs were able to zoom in on the spines of the hardbacks and paperbacks and often expose people, either as poseurs or - as in the case of former UK Government Education Secretary Michael Gove - to be something even more embarrassing. And those without the culture to have amassed a considerable collection of novels, biographies and political essays over the years can easily purchase a fake cardboard bookshelf on Amazon or AliExpress.

Once we are able to freely choose our own reading matter away from the pressure doled out by teachers and parents to consume worthy classics often disconnected from our everyday lives and tastes, we are also free to lose ourselves in a parallel universe of adventure, mystery, fantasy or self-education. And for those of us involved in language teaching are all too well aware, those students who are sufficiently motivated to dip their toes into the vast ocean of literature in their target language are usually the most fluent members of the class with the richest vocabulary. I personally can recall two specific cases, the first being a teenage girl who attended an intensive course I gave at Madrid's Casa Encendida. She was by far the youngest in a class full of adults, yet she was more than capable of discussing any subject at length with them in her second language. I was curious as to how she had acquired such vocabulary and fluency in English. Maybe one of her parents was a native speaker? No. Had she spent an extended time living or studying abroad? She then confessed that she had never set foot outside her mother country. "I just love to read", she said. Some years later I encountered a man in his late fifties in a company class who seemed to be using very advanced vocabulary and impressive structures in what was already a high level class. So I tried to catch him out using the most obscure or colloquial words I could think of, within reason. I couldn't do it. I asked him if he too was an avid reader. Unsurprisingly he told me he was.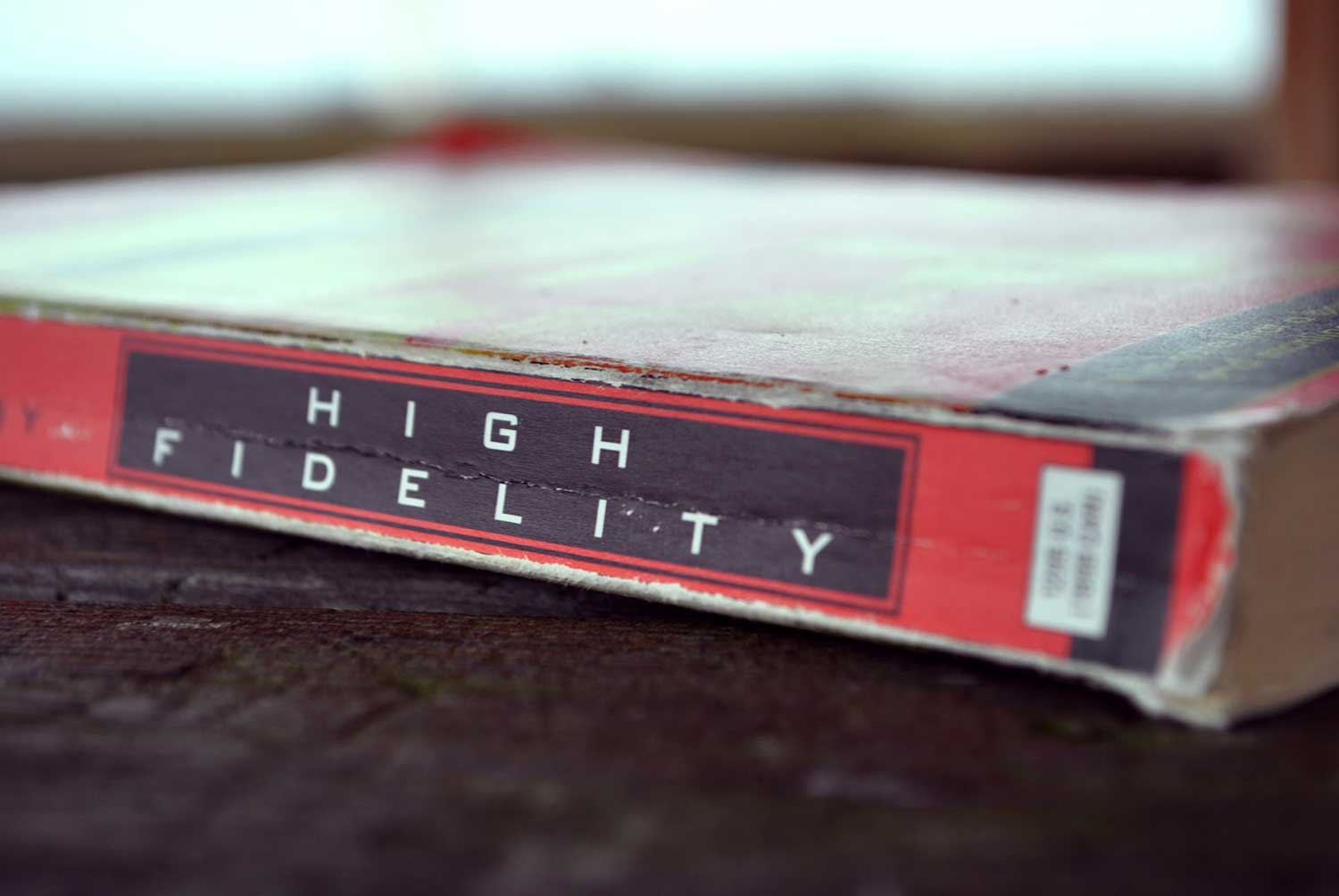 For many years I considered my favourite book to be Nick Hornby's "High Fidelity". My copy was bought for me by a very good friend of mine who told me the protagonist reminded him of me, and - if I remember correctly - also of himself and probably our other two best friends, obsessed as we were with collecting vinyl records and making compilation cassettes in the days before streaming and Spotify playlists. The protagonist also worked in a record shop, as I had done after leaving university. The book was set in London, from whence we all hail, although the film relocated the story to Chicago. The film also moved parts of the story around but it was still recognisable as being the same beast as the original novel despite the occasional name changes. The book deals with the relationship between the primarily male obsession of record collecting & list making (of the "top ten best" type) and trying to maintain a healthy love life. The title of the book obviously refers to hi-fidelity music (usually truncated to hi-fi), but also to a different kind of fidelity, to one's partner.

However, that book may have been usurped by another book, also about a man obsessed with music. This book, called "Broken Greek" by music journalist Pete Paphides, is basically the autobiography of a man born in the Midlands of England to Greek and Cypriot immigrant parents who slowly becomes engrossed in the musical culture of the United Kingdom in the 70s and 80s as his parents' deeply frustrated marriage starts to fall apart. As Paphides is only a year younger than me, and the story follows a timeline marked out by the pop hits of the day - both culturally credible and vaguely embarrassing - the book is not only very readable but - in my case at least - a trip down memory lane. Names of old footballers, half-remembered brands of confectionery and long-retired TV personalities are recalled while the author's upbringing in a chip shop is a nostalgic recollection for any Briton of a certain age. Paphides also has a gift for evoking humour from seemingly mundane situations as well as bringing to life the thrill of an adolescent discovering new (albeit mainly musical) sensations while simultaneously wondering whether he is doing the right thing. The book paints a true to life picture of a second-generation immigrant growing up in the UK with its various ups and downs, with a vivid musical backdrop.

Of course there is no reason why you, dear reader, should feel compelled to read my two favourite books unless of course you are, deep down, a sad music nerd like yours truly. But whatever genre of fiction or non-fiction you favour, be sure to choose a book that genuinely interests you rather than selecting a literary classic from the annals of history that will more than likely contain an abundance of dated vocabulary and archaic grammatical structures that could well even confuse a native speaker. Immersing yourself in a written work about a subject or person close to your heart is a fantastic way to pick up new words in context, and this is especially true of contemporary literature or analysis. Don't worry about new vocabulary, if the context is familiar the meaning is usually easy to work out. Just get reading! Not only may you learn something new or be entertained, it may well have a lasting effect on your fluency!