Instinct tells us that the best way to understand a country is to listen to the voices of its people. In many cases this is true. Only by living in that country and having been exposed to its cultural charms, quirks and shortcomings - as well as its language - from an early age can anyone hope to comprehend what makes it tick.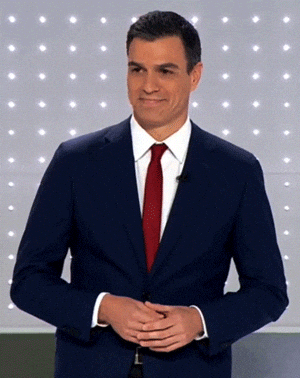 Yet, from my own personal experience living in Madrid at least, Spain seems to be a possible exception to that instinctive perception. Traditional print journalism and its online and on-screen cousin in Spain are so coloured by traditional party politics that it is impossible to get a truly objective picture of what is going on. Similarly, the majority of citizens - in Madrid anyway - appear to only think in black and white. You're Real Madrid or Barça. A catholic or a communist. A progressive or a traditionalist. Pro or anti.
But largely anti. I really am amazed there is no Spanish equivalent for Schadenfreude, the German word for pleasure derived from one's rival's misfortune. Something that seems to delight so many supporters of both football clubs and political parties alike in my adoptive homeland, often far more than a victory for one's own side. What happened to the fifty shades of grey?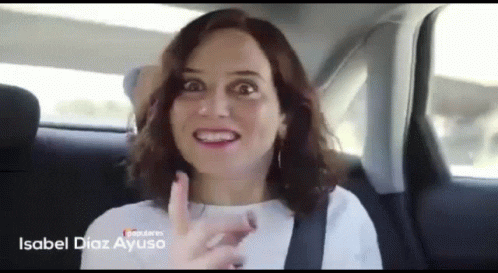 Spanish politics, while being a source of eternal frustration to many, is a fascinating world of corruption, entitlement, cronyism and - more so in recent years - tribalism. These "qualities" also appear to have been aped by the latter-day incarnation of the ruling Conservative party in Britain, where the cult of Brexit and what has been colloquially referred to as "flag-shagging" (where the national ensign is not seen as the uniting symbol it is in the United States bringing people of different backgrounds and ethnicities together, but rather as the exclusive badge of a right-wing members-only club) continues to divide the country.
Almost ten years ago, the so-called "Indignados'' movement set up camp in Madrid's Puerta del Sol, protesting the policies of austerity which went hand in hand with further revelations of corruption within the right-wing government and other cases of corruption in socialist Andalucia. Both traditional left and right parties in Spain were targeted by a grass-roots movement which seemed to reflect the Zeitgeist and chime with public opinion. With a philosophy inspired by a French call-to-action tome translated into English as "Time for Outrage!", the movement inevitably spawned its own political party in the form of Podemos, its name also taken from Barack Obama's "Yes We Can" slogan.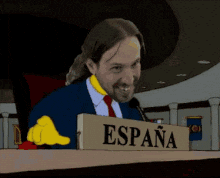 Fast forward to the present day and the leader of Podemos, Pablo Iglesias, has just "done an Illa" and quit his job in the Spanish government (as deputy prime minister, no less) to contest elections for the Presidency of the Comunidad de Madrid against his nemesis Isabel Diaz Ayuso, who, as fate would have it, was born on exactly the same day and on the same year as he was. Iglesias is a divisive figure, ridiculed as "the ponytail" by his detractors who see him as a hypocritical upstart with his Venezuelan communist connections and his country pile in Galapagar. Many who also felt hope with the birth of the "indignados" movement now feel rather disappointed that Iglesias has become another part of the traditional political machine, although others do still see him as a champion of the people.
The arrival of the ostensibly hard-left Podemos as a serious political contender (as coalitions seem to hold politics together on both a national and regional level) has unsurprisingly led to the explosion of a yin to its yang in the shape of Vox, the KKK-endorsed party fronted by the equally controversial Santiago Abascal.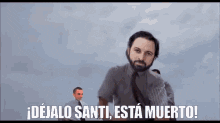 Spaniards may be amused to discover that the colours adopted by each of these more extremist political parties may confuse British voters in the way that the way that the transatlantic decision that BLUE be the colour of the marginally more left-wing US mainstream party while RED represents the anti-communist Republican party (who have nothing in common with the Republicans favoured by Pablo Iglesias).
To English eyes at least, the purple chosen by Podemos represents royalty (remember Prince's fascination with the colour) or more recently the far-right UK Independence Party (UKIP), the incendiary political formation catapulted into the limelight by Europhobe Nigel Farage which succeeded in convincing a sizeable amount of the country to remove itself from the European Union in 2016, subsequently evolving into a party so xenophobic that even Farage himself had to abandon it. Conversely the green hue adopted by Vox is frequently associated with left-wing eco-friendly parties in the UK and elsewhere, such as - wait for it - The Green Party.
However, just as the likes of Ian Gibson (please don't pronounce his first name "Iron") and Paul Preston are respected hispanologists despite their appalling accents when communicating in the language of Cervantes, foreign correspondents - especially those who are long-term residents in the countries whose news they are reporting - do tend to observe current events without the historical weight of personal connections to the civil war (don't mention the civil war!) and report more objectively than the likes of Jimenez-Losantos, Ignacio Escolar or even Gran Wyoming. Journalists such as Giles Tremlett or Spanish football reporter Sid Lowe (also responsible for an academic work on Francoism) do by and large see the Spanish world with quite different eyes than staffers of El País or ABC, let alone those employed by the likes of la COPE or Intereconomía. Online site thelocal.es also looks at aspects of Spanish life in a different light. Certain English-born freelance journalists have also carved out a niche for themselves by also reporting their independent observations in SPANISH, but sadly when one is reliant on direct donations it is all too easy to pander to the whims of generous right-wing donors (who, let's face it, usually have more spare cash to dispose of than left-wingers), or at the very least not to take them to task.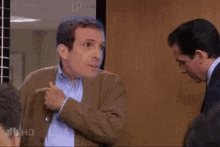 If you are fed up with the same old, same old when reading about politics in Spain, whether national or regional, try reading what British, Irish, American or other English-speaking journalists have to say about a familiar face or topic. Even if it doesn't change your point of view you will at least learn some new vocabulary!